experienced
independent
accessible
agile
We're an digital agency
MediaJade is a digital marketing agency that provides a full range of services. Don't just work with any digital marketing agency; work with one you can rely on.
To thrive in the Age of Digital Transformation, we are combining Creativity, Technology, and Trust.


Build trust first
Control your business with a
single tap
Be a solution partner rather than a vendor
We thought you were a bad person but you turned out to be a man of God
Real-time & effective communication
We don't care, we will work on our own terms
Always deliver what is promised
Just shared you the work, we clicked enter
Most innovative
creative team
Many people feel that digital marketing agency does not work, only posts on Facebook, Instagram, posts jobs on LinkedIn, creates different types of content, makes video concepts for YouTube, company Runs ads for it, gets ranking on Google, and all this is just a work of a joke and takes a lot of money for this. Everyone feels that 'Yeh toh hum bhi karlegaa', if you also think this, then contact us today and We will tell you better what a digital marketing agency does.
"We don't want to embarrass you, but it wasn't all a joke."
what we do
Service to solve all kinds of
business problem
Search engine optimization - SEO
Through careful keyword research and white hat practices, we can help you achieve high rankings in the major search engines.
Website design & development
With millions of websites on the internet you want to be sure your website stands out, represents you well, and most importantly, helps your organization grow.
Social media marketing
Social media marketing is a critical element in staying connected with your audience. Working independently of, or side-by-side with you, we help keep your social community engaged.
Pay per click – PPC
While SEO offers long-term growth, sometimes you need an immediate boost. MediaJade's PPC campaign ensures that the money you spend is put to the very best possible use.
Video production
There is no more powerful way to get your message across than through video. Engage your audience by telling your story and sharing your mission.
Content writing
Our content writers know Search Engine Optimization and create great marketing copy, designed to be informative and compelling, pushing your business objectives.
Reputation management
Your reputation is everything. Our team of experts can help protect and enhance your reputation online for tangible, long-term results.
Conversion optimization
Turn more site visitors into customers! Our experts utilize the latest Conversion Optimization techniques to help increase the percentage of passive website visitors into active users.
App Store optimization - ASO
App Store Optimization Services include a comprehensive approach to increase your app downloads
CRM Implementation
Help you setup and implement CRM Systems such as Zoho, Hubspot for your business process management
Automation Workflows
We're experts in Automation Tools such as Zapier, Make, Pabbly Connect. We help you automate your repetitive tasks
WhatsApp Business API
We help with WhatsApp Business API Setup - send whatsapp notifications, build whatsapp chatbots and do a lot more
testimonial
Let's talk
about your idea
Beyond thrilled with Mediajade. They were quick, super efficient, and communicative! Really appreciate the work and professionalism.
Very Professional and Efficient. Had a wonderful experience working with the Mediajade team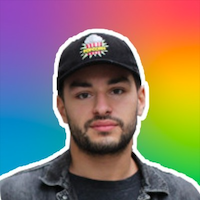 Before Mediajade, I worked with a few consultants who couldn't get the job done, but they knew exactly what was to be done and helped seamlessly
The experience with Mediajade team was seamless. Had a wonderful experience working with a talented team who got me great results.
Kabir Manja
Music Producer
Get in touch with us
Talk with us now!